Rick Case Automotive Group added the revered brand of Audi to its repertoire in September 2007. The 15,000 plus sq. ft.  Audi Gwinnett dealership was the first all new Audi image dealership in America and is located within Gwinnett Place Auto Mall at 3180 Satellite Blvd. at Old Norcross Road in Duluth, GA. It includes more than 100
new Audi cars and SUVs
as well as a selection of
certified pre-owned Audi models
and other pre-owned luxury trade-ins like Mercedes and BMW. In addition, the Audi Gwinnett Dealership is the only Audi dealership in America to provide a
10-year/100,000 mile warranty
with every Audi purchased.
On July 23, 2009 Audi Gwinnett delivered the first and second all-new R8 V10's in America. These vehicles were auctioned off at the third annual Boca Raton Concours d' Elegance in February 2009 and raised $850,000 for the Boys & Girls Clubs.
The Rick Case Automotive Group, founded in 1962 in Northeast Ohio and also proudly serving Atlanta and South Florida since 1986, is owned and operated by the wife and husband team of Rita and Rick Case. With 16 dealerships - operating Honda, Hyundai and Mitsubishi dealerships in Cleveland, Ohio; Audi, Mazda, Kia and two Hyundai dealerships in Atlanta, Georgia; and Honda Cars & Cycles, Acura, Fiat, two Hyundai dealerships, and soon Volkswagen in South Florida - the Rick Case Automotive Group has forged an irrefutable reputation as one of the country's leading dealers.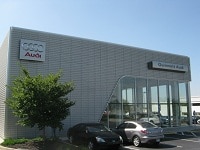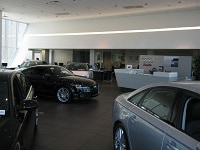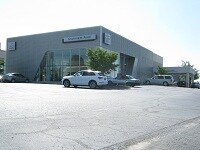 Expect a Quality Luxury Experience
Rick Case Automotive Group attributes its growth to not just selling quality vehicles and products, but also to its unwavering commitment to customers. All Rick Case dealerships feature customer lounges with Wi-Fi for the customers' convenience. Additionally, all Rick Case managers, sales and service personnel provide customers with their cell phone numbers and are available 24 hours a day. The personal connection between Rick Case representatives and their customers from Lawrenceville and beyond is one of the many unrivaled services that Rick Case Automotive Group provides.

Additionally, Rick Case Dealerships offer an exclusive Rick Case Rewards Program. All customers receive a Rewards Card, which earns Rewards Points with every purchase in sales, service and parts that can be used to save on future purchases. Rick Case also offers a 30 day / 1,000 mile comprehensive warranty on all Rick Case Certified Pre-Owned vehicles and a 3 day money back guarantee. If you are not completely satisfied with your purchase, simply return the vehicle within 3 days or 300 miles and we will give you a complete refund.
Putting Community First
In addition to delivering unrivaled service and quality automobiles to all Rick Case customers, the Rick Case Automotive Group also contributes to the community on a philanthropic level. Many children are not fortunate enough to have a bike of their own. Fortunately, the Rick Case Bikes for Kids program, founded in 1982 by Rita and Rick Case, has been making that dream a reality for children in need for more than 31 years. Rick Case Bikes for Kids makes it easy to get involved and help a child in need. Bikes in good condition are collected at all Rick Case Automotive Group locations during the holiday season and then donated to a child in need. Rick Case believes that your business is only as strong as the community around it, and it is important to support local residents and children especially in their time of need.
Our formula is quite simple: "Our Customer, Our Friend. "Treat every customer as you would your best friend.
Our experienced staff has helped many Norcross drivers get into the car that they want and we want to help you too. Audi Gwinnett strives to provide the best sales, service, and experience possible to make your car buying process stress-free. Don't take our word for it, come down to 3180 Satellite Boulevard, Duluth, Georgia and see the Audi Gwinnett difference for yourself!